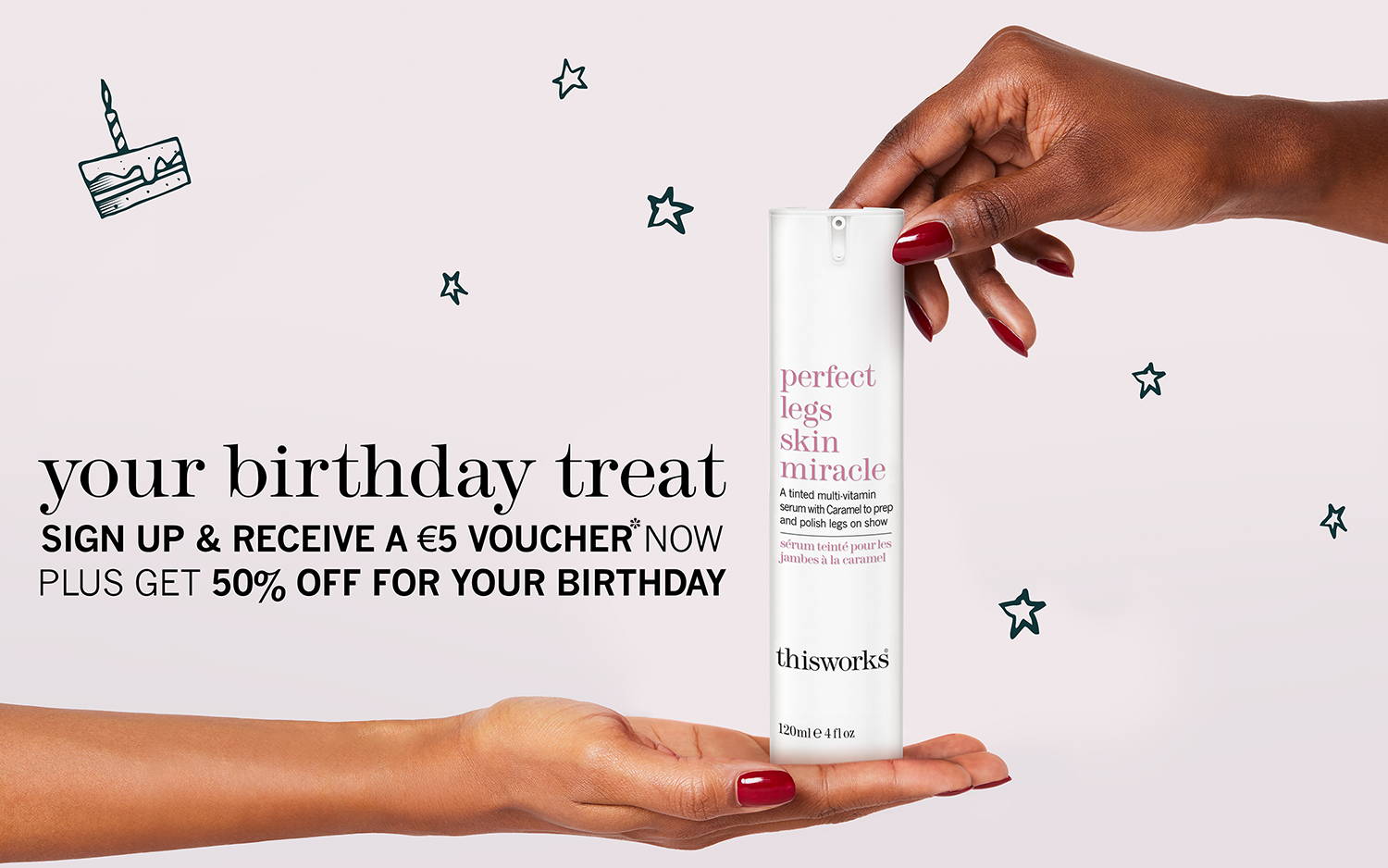 we want to spoil you!
Whether your ideal birthday means dressing up to dance the night away or taking a long hot soak with a glass of something delicious, it's the perfect time to treat yourself to some self-care favourites.
Sign-up below and tell us your birthday and we'll send a €5 voucher* straight to your inbox for use on orders €15+, plus 50% off for your special day with a just-for-you discount code, it's never too early to celebrate you. You will also be signed up to our email newsletter.
NEED SOME INSPIRATION?
shop our favourite summer picks...
---